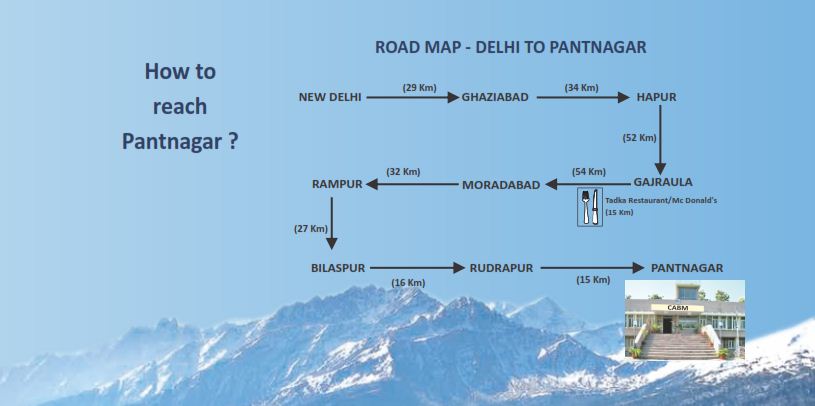 Situated at the foothills of Shivalik Range of Himalayas, Pantnagar lies far away from the hustle-bustle of the outside world, yet it offers all the facilities of a well-established township.
Pantnagar is within 2-3 hours of drivable distance from any of the world's famous tourist destinations like Jim Corbett, Mukteshwar, Kausani, Bhowali, Ranikhet and Almora. We are only 6-7 hours drive away from New Delhi, Dehradun and Lucknow.
Pantnagar is a blend of a serene university town and an integrated industrial estate (SIDCUL). SIDCUL houses state-of–art large manufacturing units of many renowned corporate houses.
We at CABM, Pantnagar heartily welcome you to the Devbhoomi……Uttarakhand.